Tri Tip Slices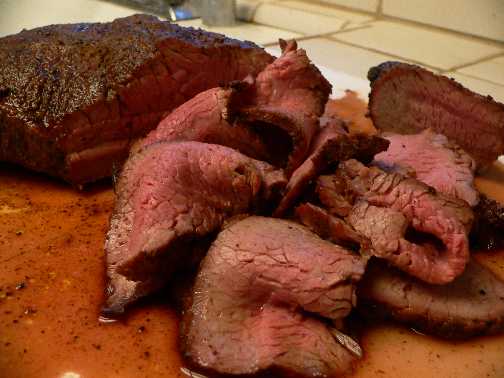 Tri Tip
Again with the offset smoke/roasting. Today's entry: tri tip.
Rubbed with a basic BBQ seasoning, offset smoked for 45 minutes (turning/flipping halfway through) until an internal temperature of 140. Carried over up to about 147.
Didn't do anything super exciting with this, except pile it high on some crusty rolls and eat. "What is it with you and the sandwiches, kid?"
Posted by dowdy at May 23, 2005 05:22 AM