Strawberry Salad
This is a repeat of a popular salad we had served two years ago. This year's party features both new and popular past dishes. It was, after all, a celebration of the ten years we had been doing this.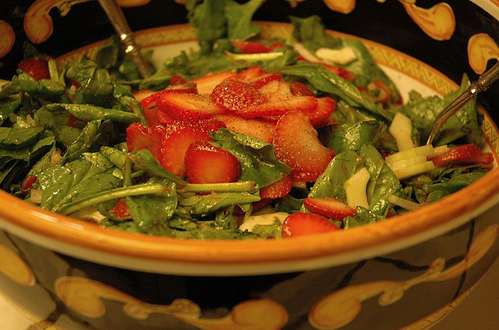 This dish was inspired by the fact that winter strawberries are often not the sweetest and as such have a slight "cucumber" taste to them:
- baby spinach
- strawberries, hulled and sliced vertically
- English cucumbers, peeled, seeded, sliced into quarter rounds
- jicama, peeled, cut into matchsticks
The dressing is a simple vinaigrette made with some lime for the acid and olive oil. Salt and pepper.
Posted by dowdy at December 19, 2005 10:33 AM