Some of the food set out on the table.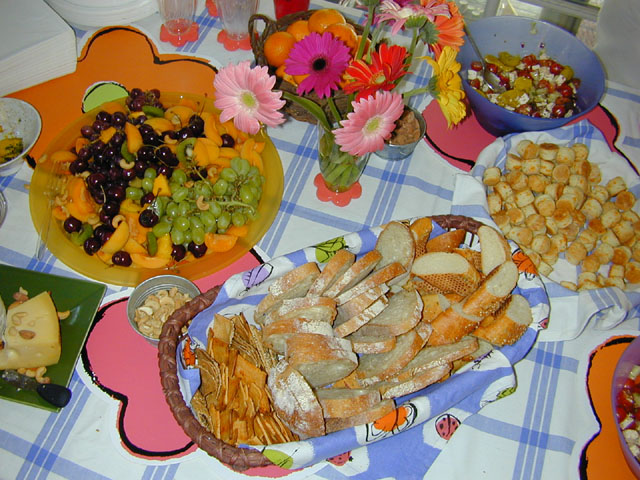 More food. Clockwise there is a Greek Salad with Feta, a Chinese Peanut Salad, and Smoked Sausages with Honey Mustard.



Here I am tending the smoker. Inside are two beef briskets, four racks of spareribs, and a butterflied leg of lamb. The beef and pork were in here for close to eight hours.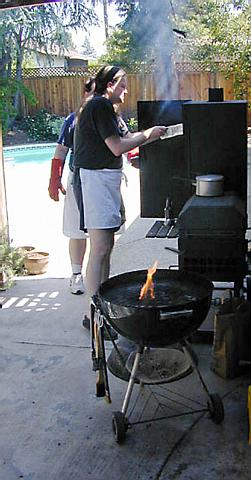 Here I am using a beer to explain to William and Tim how I prepare Buffalo Chicken Wings. "Danger Men Cooking" was appropriate - I got a knife cut (small) and a burn (medium) this day.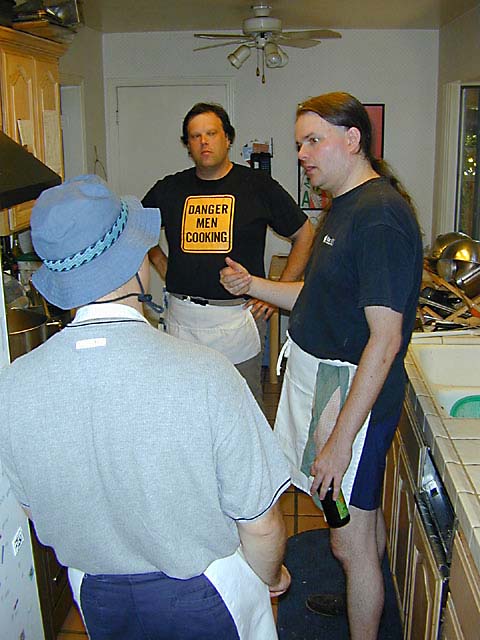 Deep frying the first batch (out of three, for a total of 10 lbs!) of chicken wings. You can make out the wing sauce on the right, which contained some BBQ sauce, two bottles of Frank's Red Hot, a pound and a half of butter, and Tapatio sauce.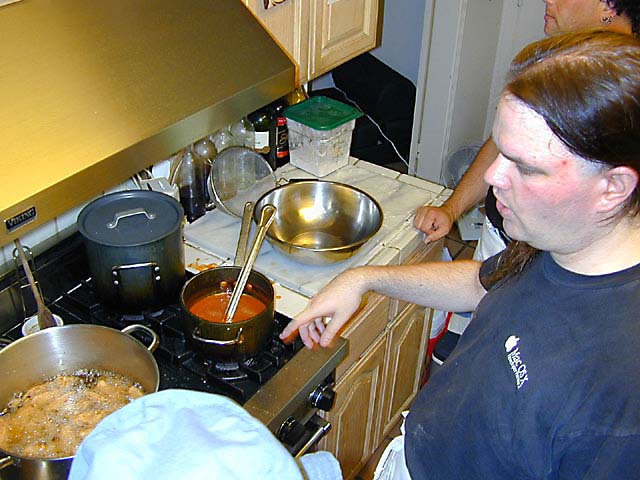 Tim relaxes near the weird rainbow floating thing.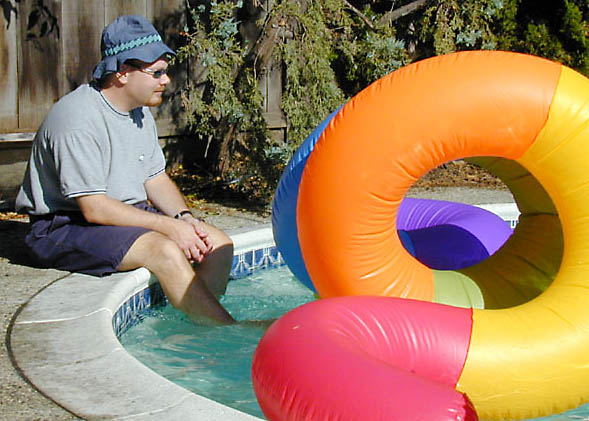 The Jumpy Thing (tm)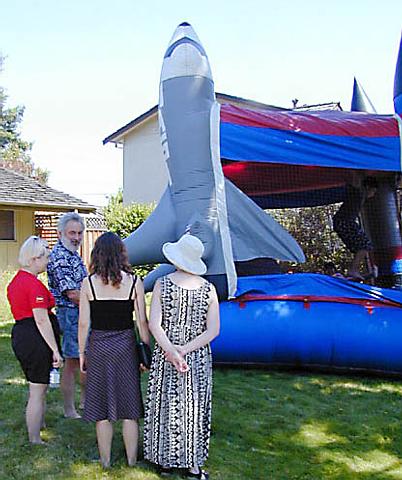 I'm not sure why Mike is shaking Vivian here, or if she's enjoying herself. But it sure looks cool!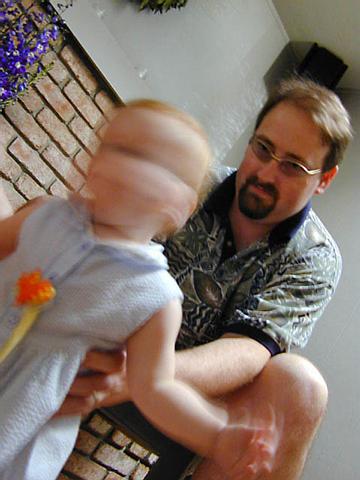 A pile of guests on the couch. Wow, arty and black and white!