Smoked peppers
It's headed towards fall here in California, which means that the garden is on its last legs. One thing I planted this year was a row of several kinds of hot peppers. They got lots of sunlight, and so I had a huge crop. Many more than could be eaten or even given away.
So, I decided it was time to smoke/dry the peppers in order to save them. Smoked jalapenos are called "chipotle" (although actually this is a general term, there are 6 or 7 sub-categories that go by their own specific names). Smoked habaneros don't have a specific name that I know of.
I wish I'd thought to do this before Derrick wrote his hot pepper article!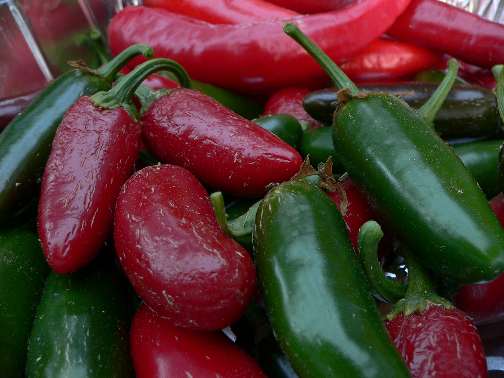 Jalapenos Raw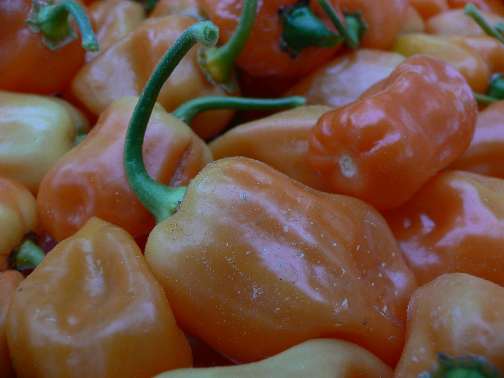 Habaneros Raw
I put the peppers in a single layer in a disposable half-sheet pan. The pans got in the top of my smoker, which I usually use for BBQ while the peppers are smoking. I use fairly low heat (200-225) with lots of wood.
After about 6 hours in the smoker, here's what we have.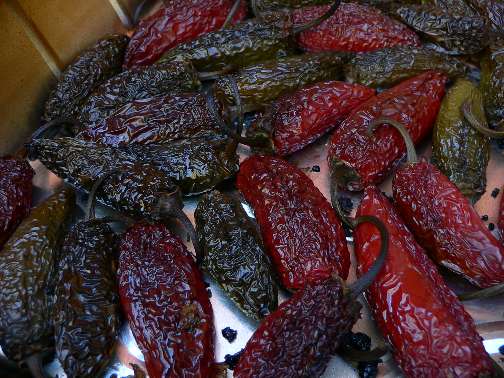 Jalapenos Half Done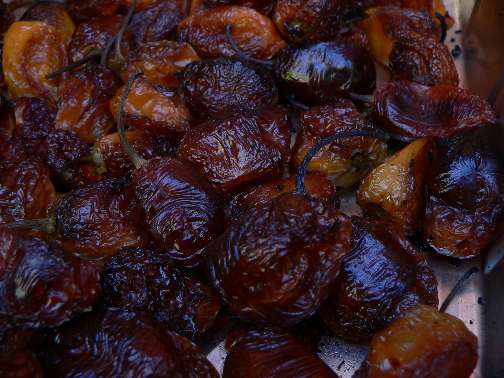 Habaneros Half Done
You need to keep going until the peppers are completly dry, or they are only going to mold/rot when you put them into jars.
12 total hours, here they are!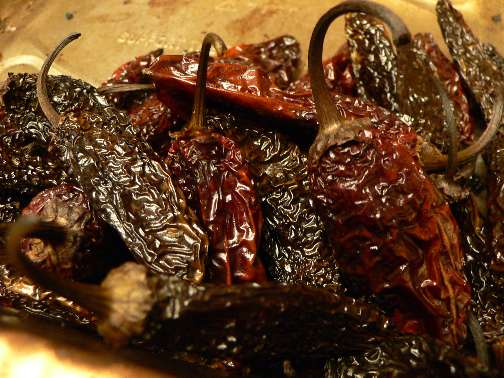 Jalapenos Done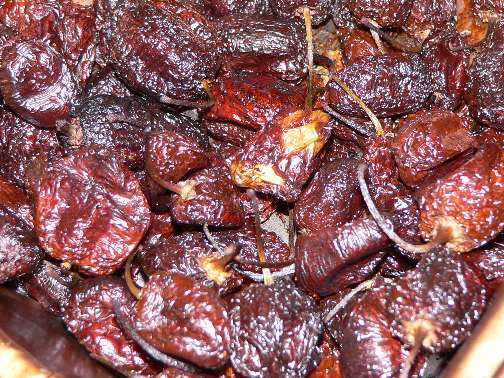 Habaneros Done

Posted by dowdy at October 10, 2005 10:19 AM