Ready to eat!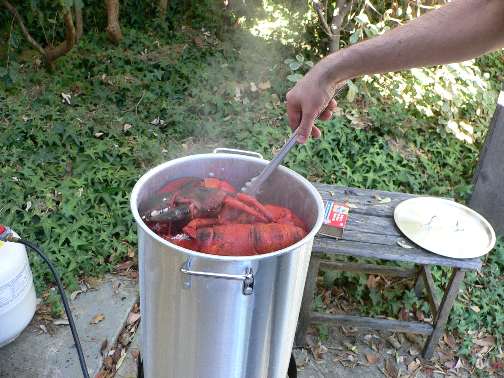 Testing the Lobsters
When the legs are loose, the lobsters are ready!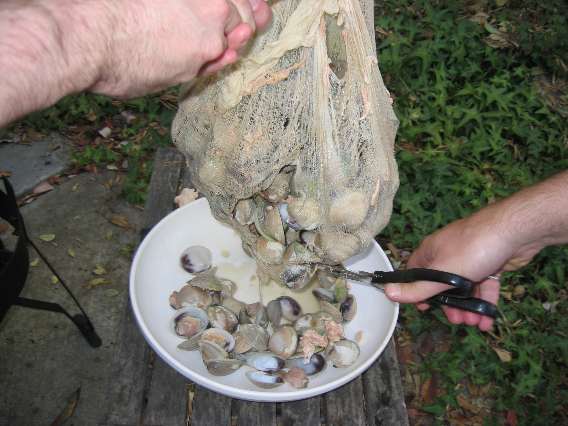 Removing the clams
It took two people to undo the clams. Let me tell you, that steam was hot!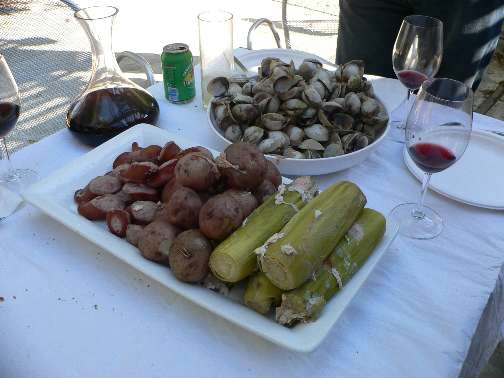 Ready to eat!
The table is set. Did I mention we had some wine? We probably should have cleaned off those corn husks, but honestly I'm not sure anyone really noticed.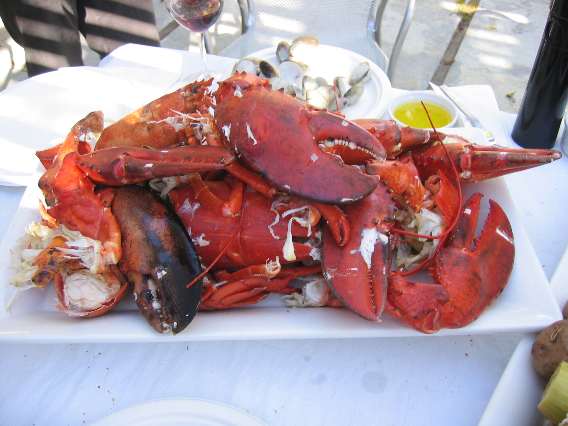 Oh, I guess we need to eat these, too.
There was none left. Burp.
Posted by dowdy at September 28, 2005 12:52 PM